Things to Do in Providence, Rhode Island
With its riverfront walkway, beautifully designed public spaces, vibrant art and theater districts, museums, and entertainment and sports venues, Providence is an exciting destination. Discover fun things to do in Providence, Rhode Island - from exploring art museums to shopping to hockey games. The beautiful capital city of Rhode Island, Providence offers endless things do, including popular attractions, wonderful restaurants, beautiful parks and gardens, acclaimed universities, historic landmarks, and premier sports and event venues.
Whether you're vacationing or doing business in the Providence area, our hotel is convenient to a spectrum of Rhode Island and Massachusetts attractions, including Dunkin' Donuts Center, Rhode Island Convention Center, WaterFire Providence, and Roger Williams Park. Take a road trip through New England and explore Newport, Boston, Cape Cod, or Martha's Vineyard. Providence was named "One of the Top Ten Up-and-Coming Travel Destinations in the World" by the Wall Street Journal.
Seekonk Massachusetts Hotel Near Providence RI
Located in the historic town of Seekonk, Massachusetts, the Clarion Seekonk/Providence is a convenient hotel just 5 miles from Providence, Rhode Island. Business travelers and family vacationers are drawn to our hotel's ideal location less than an hour from Boston, MA and an easy drive from Hartford, CT. TF Green International Airport in Warwick is 15 miles from our East Providence area hotel. Our Seekonk/Providence hotel is the perfect place to enjoy a fall, spring, or summer getaway in New England.
Explore Downtown Providence, (just 5 minutes from our hotel) with a multitude of shops, restaurants, bars, and entertainment venues. Discover exciting Providence attractions, including Waterfire Providence®, Providence Children's Museum, Roger Williams Park and Dunkin' Donuts Center featuring blockbuster concerts and family events.
A Rhode Island Coast Hotel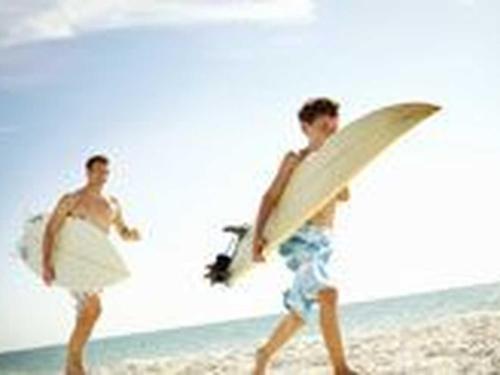 Head to the spectacular Newport, Rhode Island coast, which is 36 miles from our Seekonk hotel. Newport is a vacation haven with beautiful beaches on the Atlantic Ocean, including Easton's Beach with stellar views of the Cliff Walk, a 3.5 mile National Recreation Trail. Newport's Second Beach is a popular spot for surfers.
Destinations Near Our Seekonk/Providence Hotel
The Clarion Seekonk/Providence is an easy drive to beautiful New England destinations and historic sites. Travel 60 miles east of our hotel and experience the vacation paradise of Cape Cod. MA. With its scenic beauty, awesome beaches, and endless activities - hiking, biking, fishing, whale watching, golfing, shopping, and dining - Cape Cod is an amazing day-trip destination.
Step back in time at Old Sturbridge Village - the Northeast's largest outdoor history museum. Situated 60 miles west of the hotel, Old Sturbridge Village mirrors a 1830's New England town with 40 original buildings including a school, bank, saw mill and blacksmith shop. Experience what life was like during the 17th century at Plimoth Plantation in Plymouth, Mass. Just 40 miles from our Seekonk, MA hotel, this fascinating living history museum features costumed interpreters, exhibits, a crafts center, educational sites, and a barn with rare breed animals.